The Collective Difference
Worker Owned. Community Focused.
Upcoming Scheduled Programs
Looking to gain some technical knowledge, ski, ride, or climb something you've always wanted, or just brush up on the latest and greatest? Check out what we've got for upcoming scheduled programs! Fully customizable programs available on request.
Fully customizable guided trips throughout the Cascades and beyond. Whether a novice or expert, there are limitless opportunities for exploration. We offer guided trips by AMGA trained mountain guides for backcountry Skiing & Riding, Alpine Climbing, and Rock Climbing.
Fully customizable courses designed by AMGA trained guides and educators. Our courses are designed to provide robust, specific technical knowledge in a short amount of time for recreationists wanting to operate at a high level of proficiency.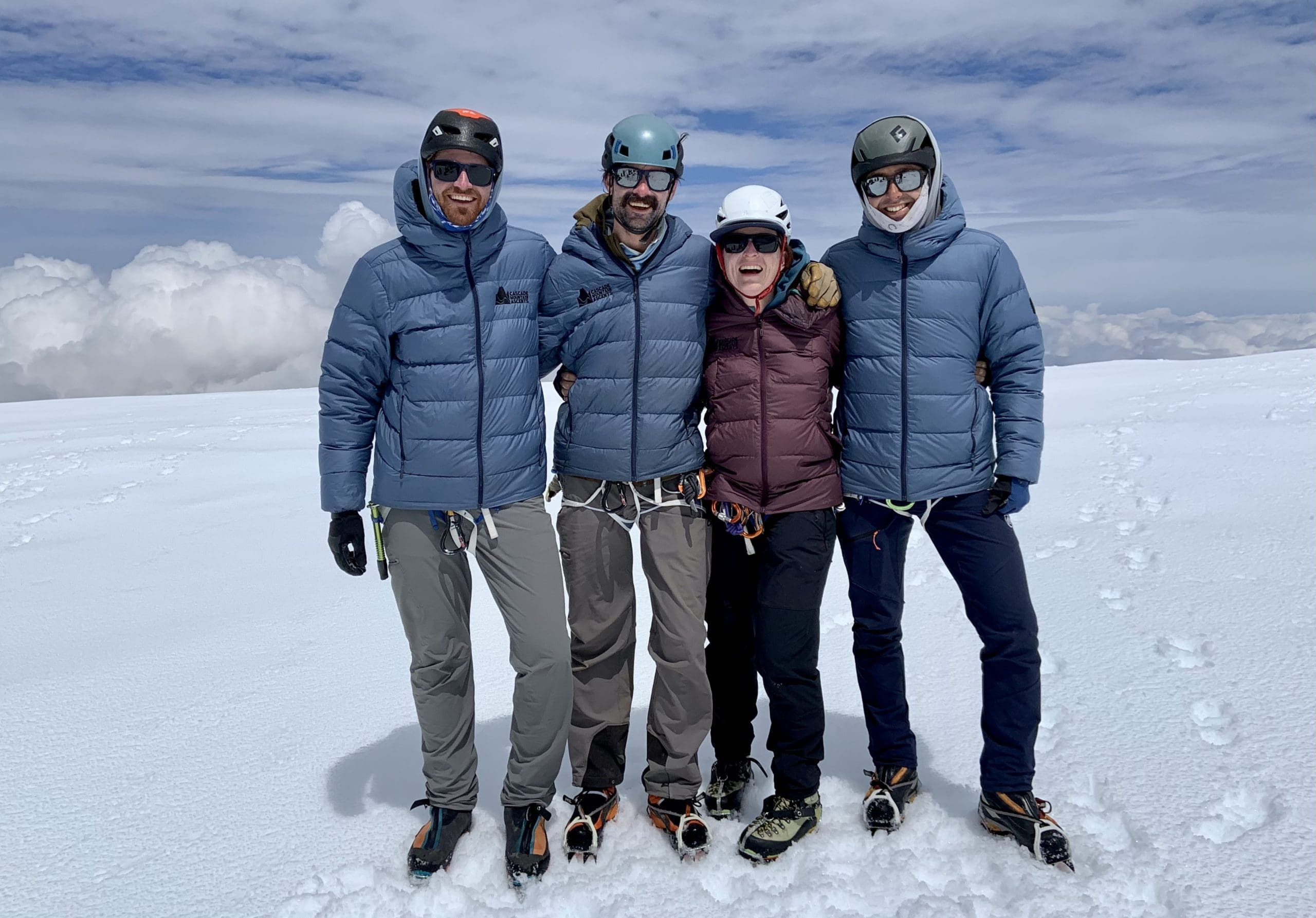 Cascade Mountain Ascents is a worker-owned mountain guiding collective. Our mission is to provide high-quality, customizable trips and industry-leading education in the North Cascades and beyond. We seek to cultivate a caring community of guides, guests, students, and partners who share a love of mountains and are dedicated to being stewards of these landscapes.
We believe that open communication, collaboration, and education are the keys to enjoying outdoor pursuits responsibly and safely. These resources are designed as living documents that will update along with the industry to provide readers the information they need to build expertise, increase safety margins, and brush up on the latest and greatest in the disciplines of Ski & Ride, Rock, and Alpine.
"Climbing with CMA was a true reflection of mindful mountaineering. As a female mountain lover, I'm used to being the only lady in a group of dudes. Sometimes that doesn't feel 100% comfortable, particularly when you feel like it's all about the grind, no emotions allowed. With CMA I felt that I was part of a big bear hug of awesomeness. Guides often set the tone for the team, and Zack set a tone of kindness and respect for everyone. When the going got tough, his humor lightened the mood without jeopardizing the seriousness of what we doing. I will definitely be climbing with CMA again!"
"They do the essentials really well: they're professional, knowledgeable and competent, great teachers, and always keep an eye on safety as every guide service must. What sets them apart for me is that they do all that AND make it FUN. Some of the best times I've ever had in the mountains are with this crew. I highly recommend them!"
"I hired this guide crew for technical education and then returned for their recreational guiding services. I'll continue to lean on Cascade Mountain Ascents to bring me further into the backcountry and advance my technical skills in the mountains."
"Cascade Mountain Ascents is seriously raising the bar for avalanche education—Fun-loving, inclusive, knowledgable, fantastic educators, and all around stellar folks! I would absolutely recommend taking a course or spending a weekend in the mountains CMA!"
"Zack and Cascade Mountain Ascents is the best choice for your adventure no matter your skill level. From beginner to seasoned pro, Zack has you covered. His knowledge and skills of all-terrain and mountain situations had us feeling safe and confident all the way."
"I've taken courses with the guides at CMA as well as gotten personal goals accomplished. Each time I've come away more competent, more confident, and inspired to take what I've learned into my next outing."
"Fifth time out there with Zack – and as always it was spectacular. Zack's calm guiding style – paired with perfect preparation and route planning – push you without ever overwhelming personal abilities and strength. Countless successfully climbed peaks and everlasting memories are the rewards."
"I have skied with all of the guides at CMA and have had great experiences. They are passionate about their craft, and it shows in the experiences they provide. They know where to find the best skiing and have extensive knowledge of the local terrain."